Create a MyFavorites account and save any before and afters you think you might like to use as examples to show us.
Mommy Makeover: Patient 10
Before

Mommy Makeover: Patient 10
After

Mommy Makeover: Patient 10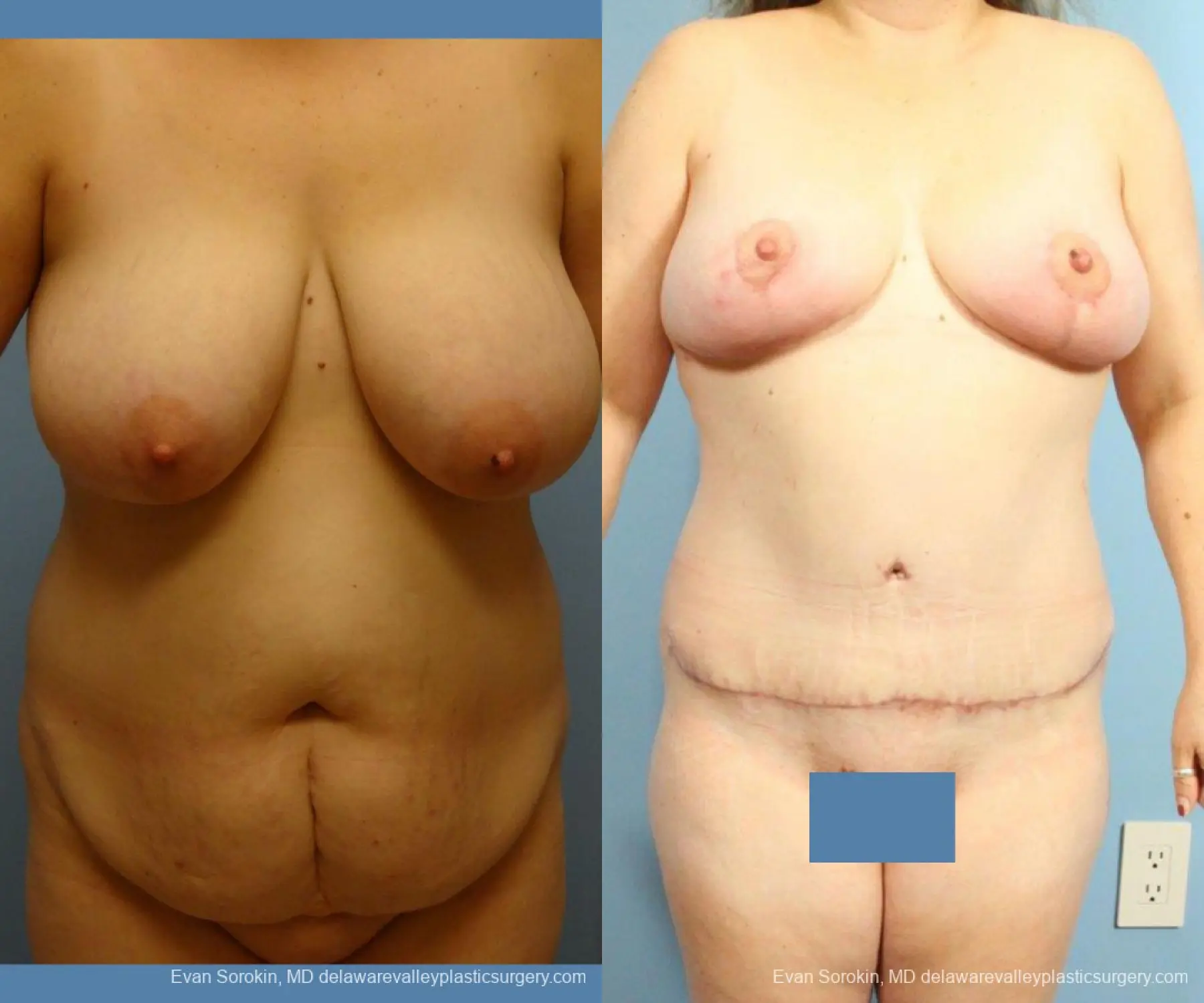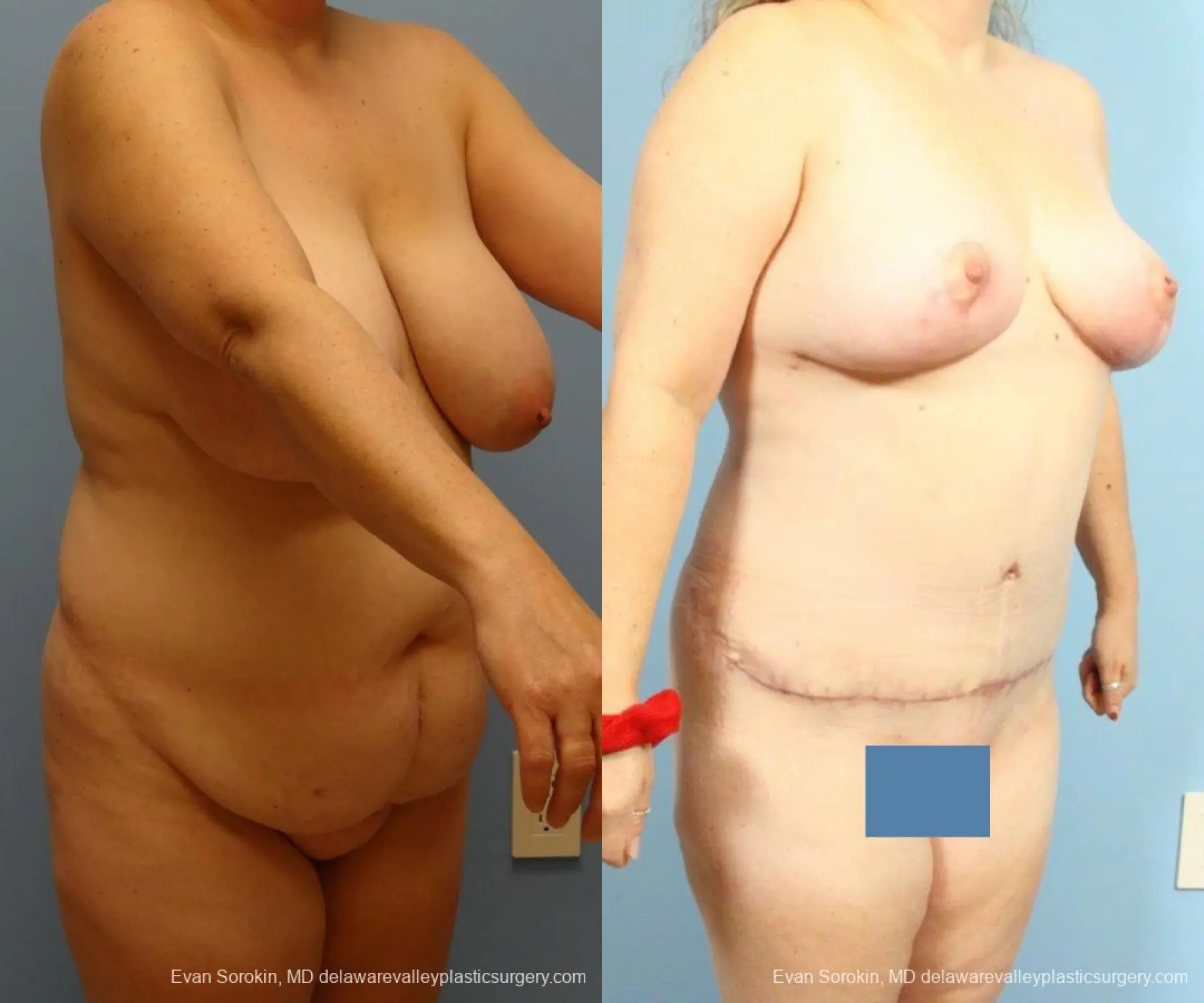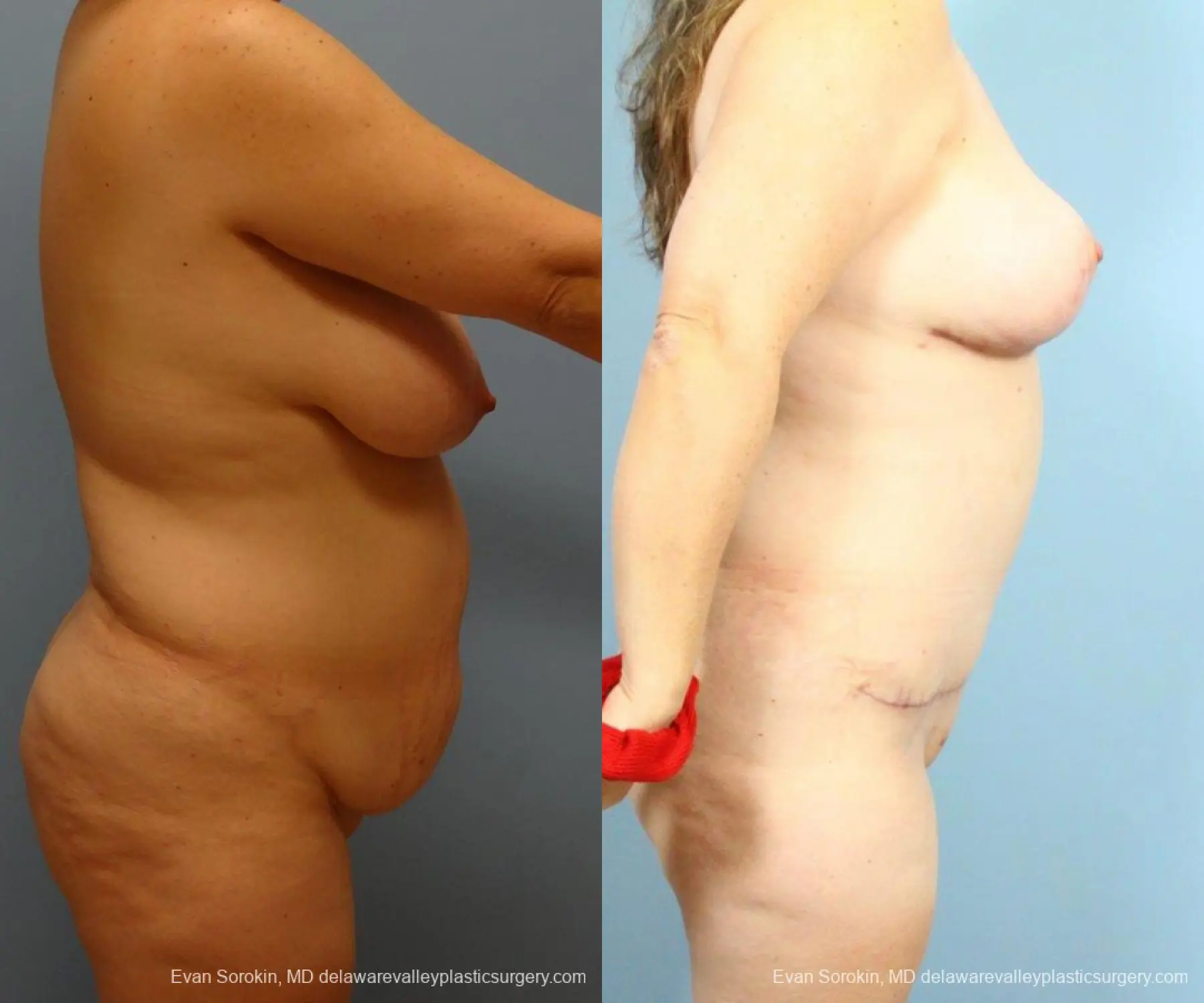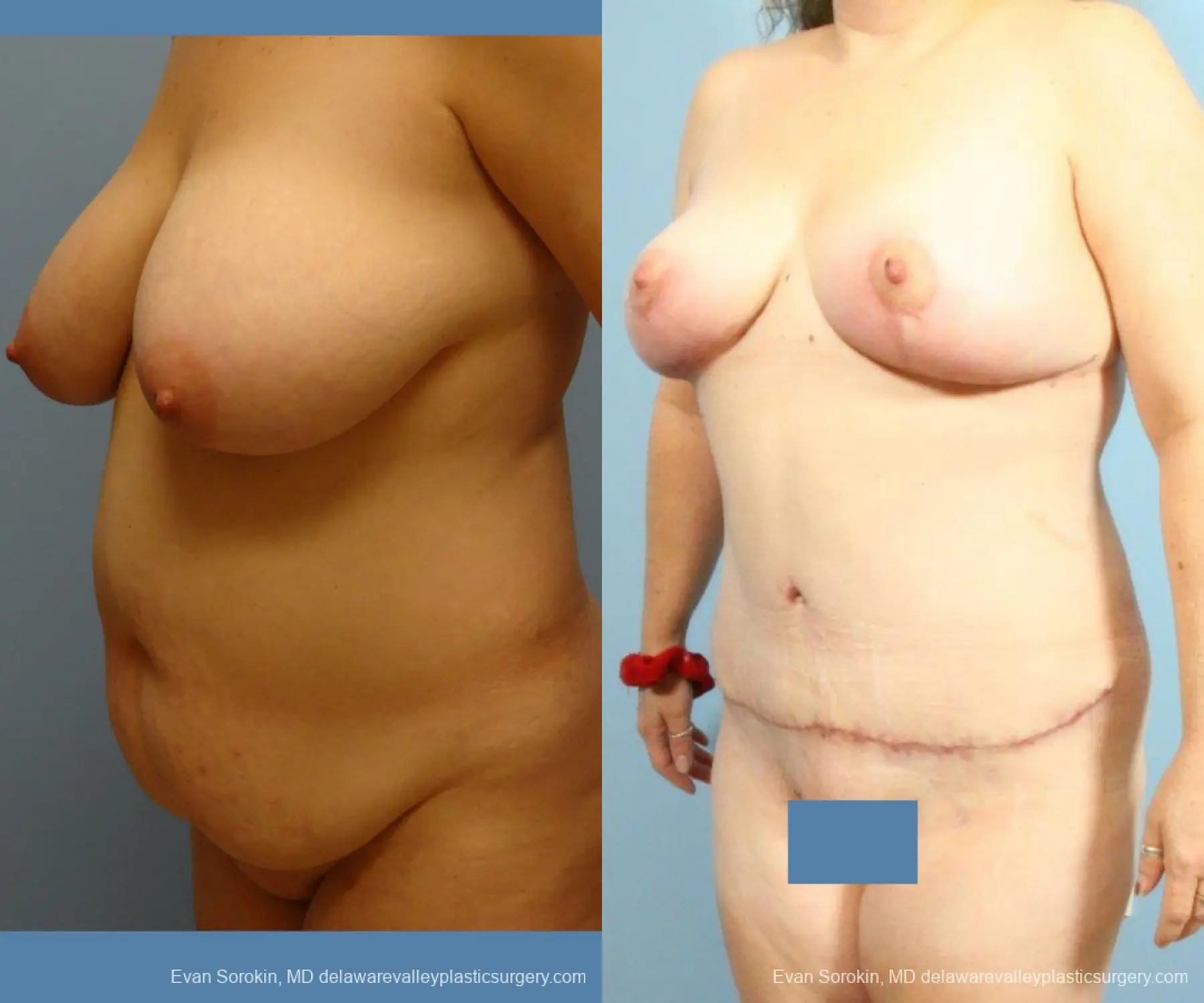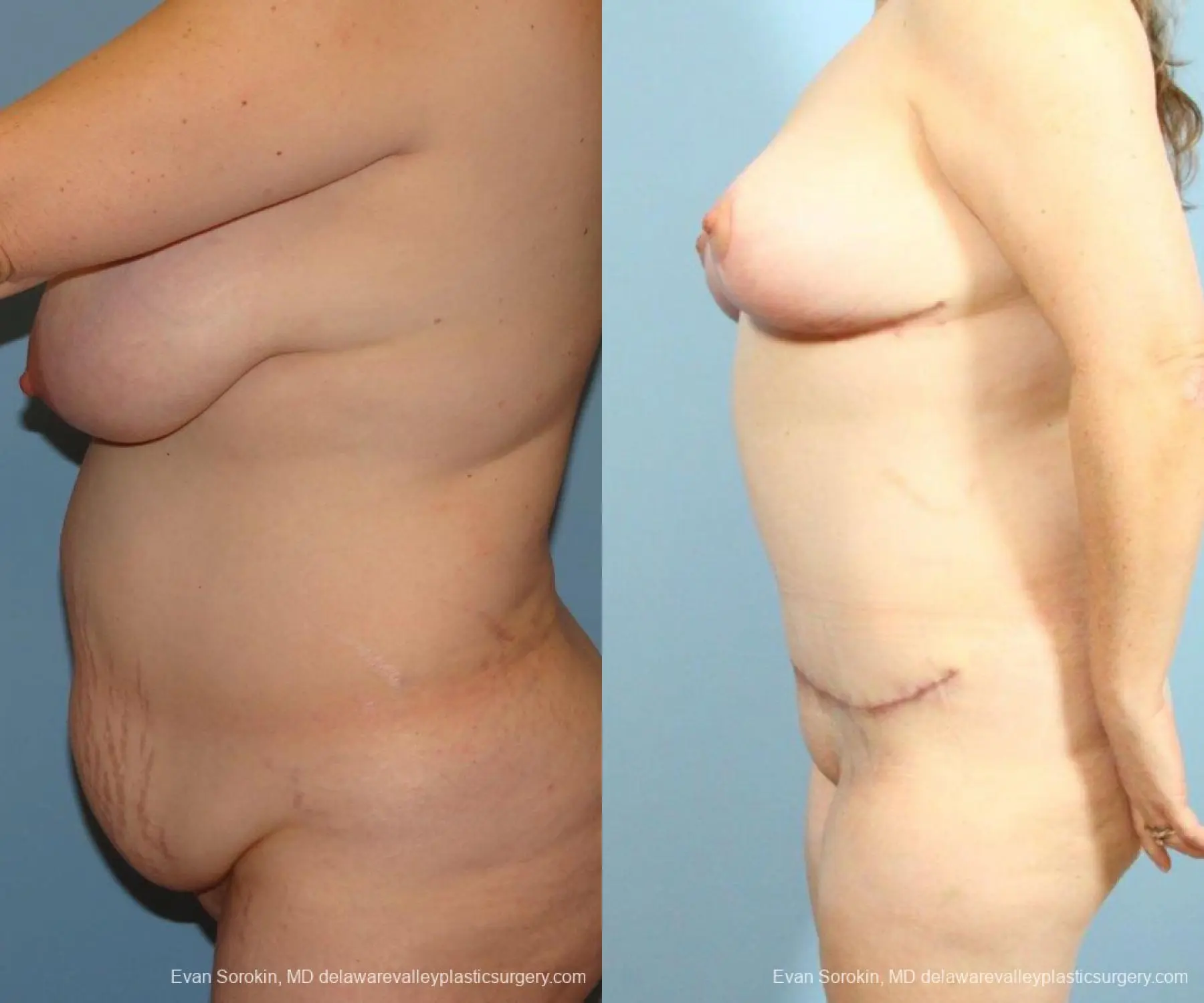 This is a very common scenario in my South Jersey plastic surgery practice. Ladies come to see me after having several children (in this case 3) and no matter how hard they have tried to exercise, have loose abdominal skin and sagging breasts.
In this case, a mastopexy without implants was performed in order to lift the breasts. It is an important concept in breast lift surgery to understand when an implant can and should be used. In this case her breasts are sagging but there is plenty of tissue. Her goal is not to be larger, just lifted. Implants give volume. Often an implant is combined with a mastopexy to give more volume. Sometimes it is safe to do so in one operation but sometimes a staged procedure must be done. The results of a breast lift without implants is a natural looking breast that points forward and has elevated nipples but does not have a very round upper pole fullness that an implant can deliver. This is important to understand. The abdominoplasty is a great procedure that removes loose skin, tightens muscles, and removes fat. This 3 pronged approach to abdominal rejuvenation is especially important after weight loss or pregnancy. This patient is shown before and after mommy makeover with an excellent result. It will take a year for scars to fade as time passes.
Technique: Mommy Makeover - Breast Reduction and Abdominoplasty