Create a MyFavorites account and save any before and afters you think you might like to use as examples to show us.
Mommy Makeover: Patient 9
Before

Mommy Makeover: Patient 9
After

Mommy Makeover: Patient 9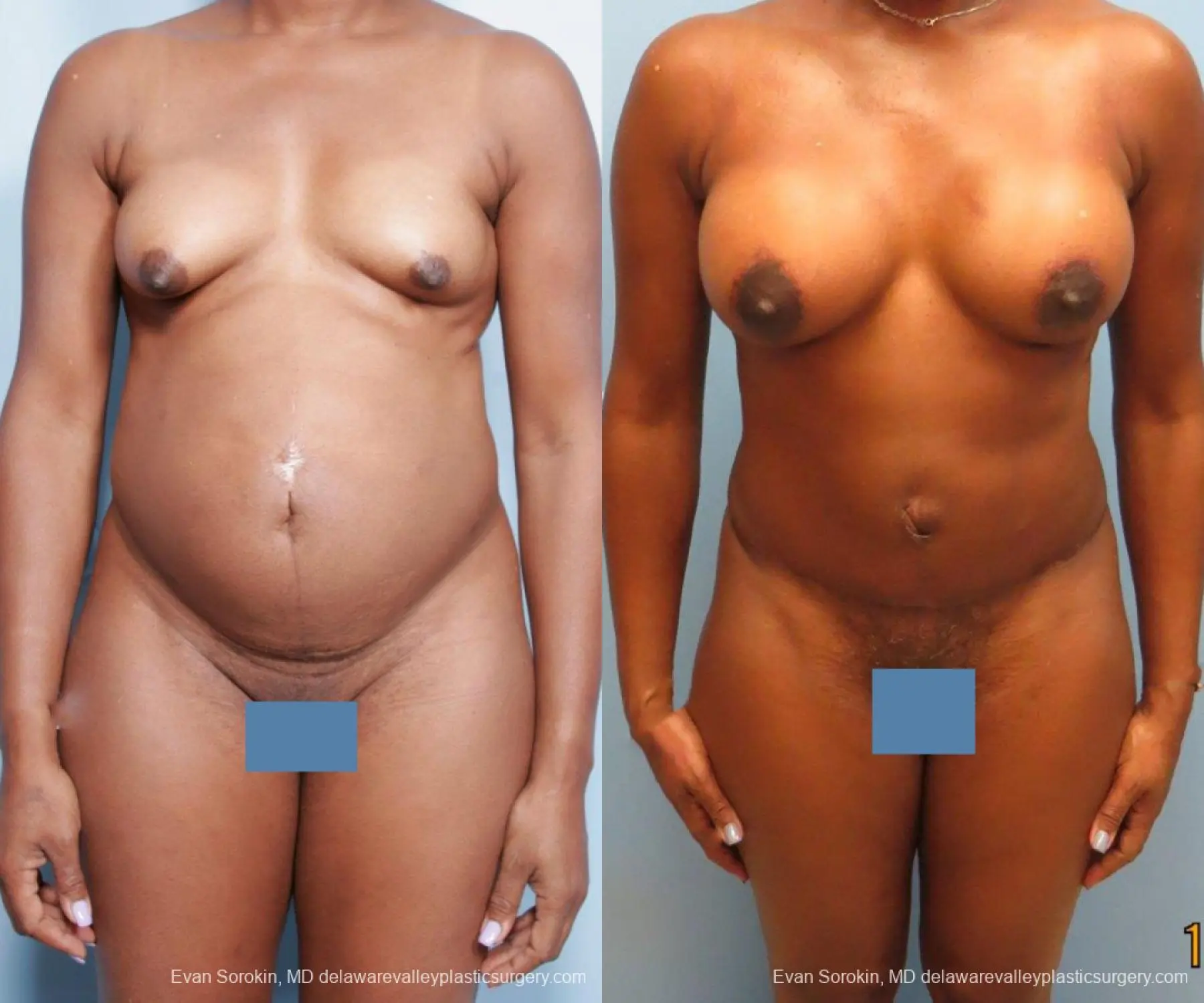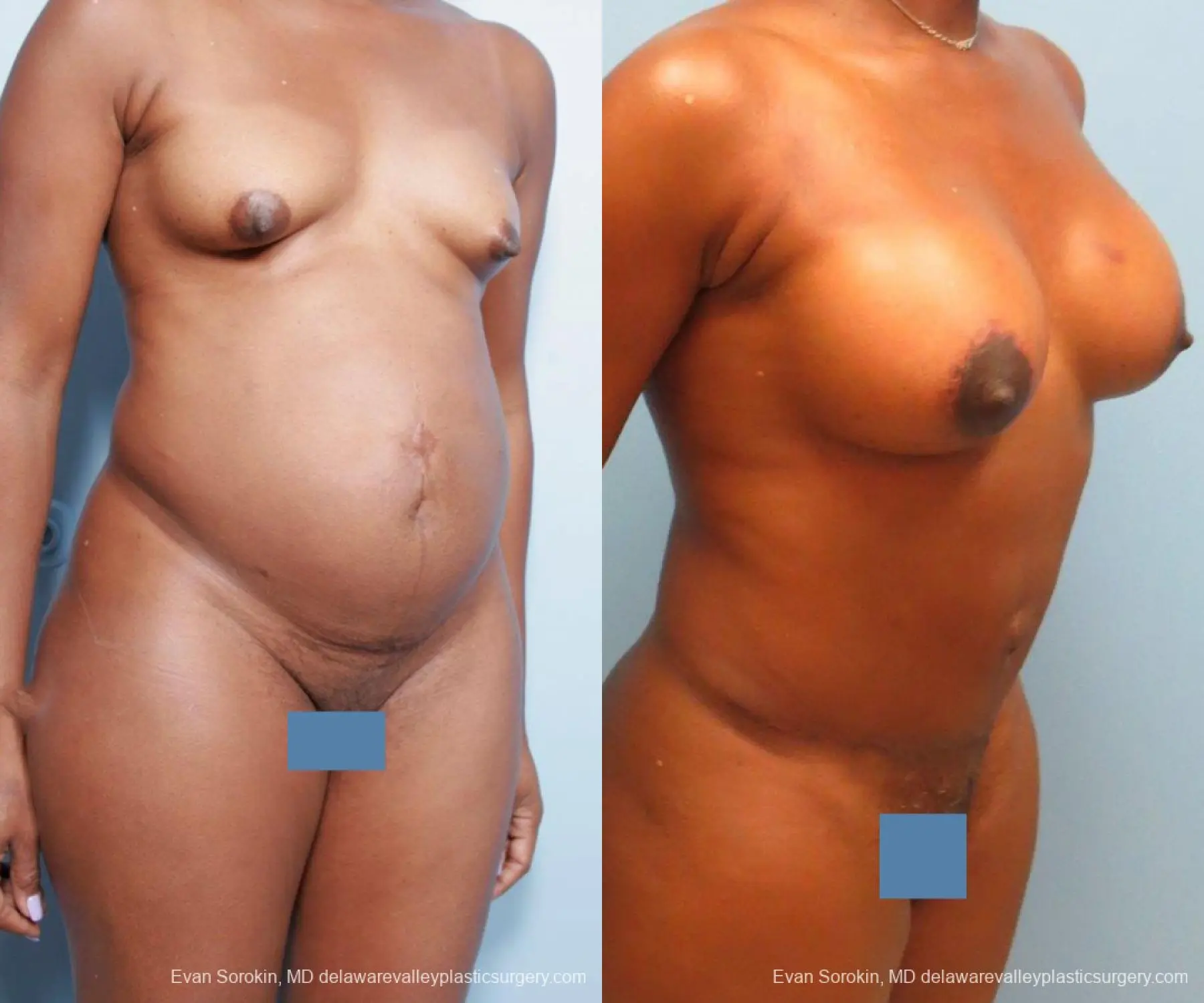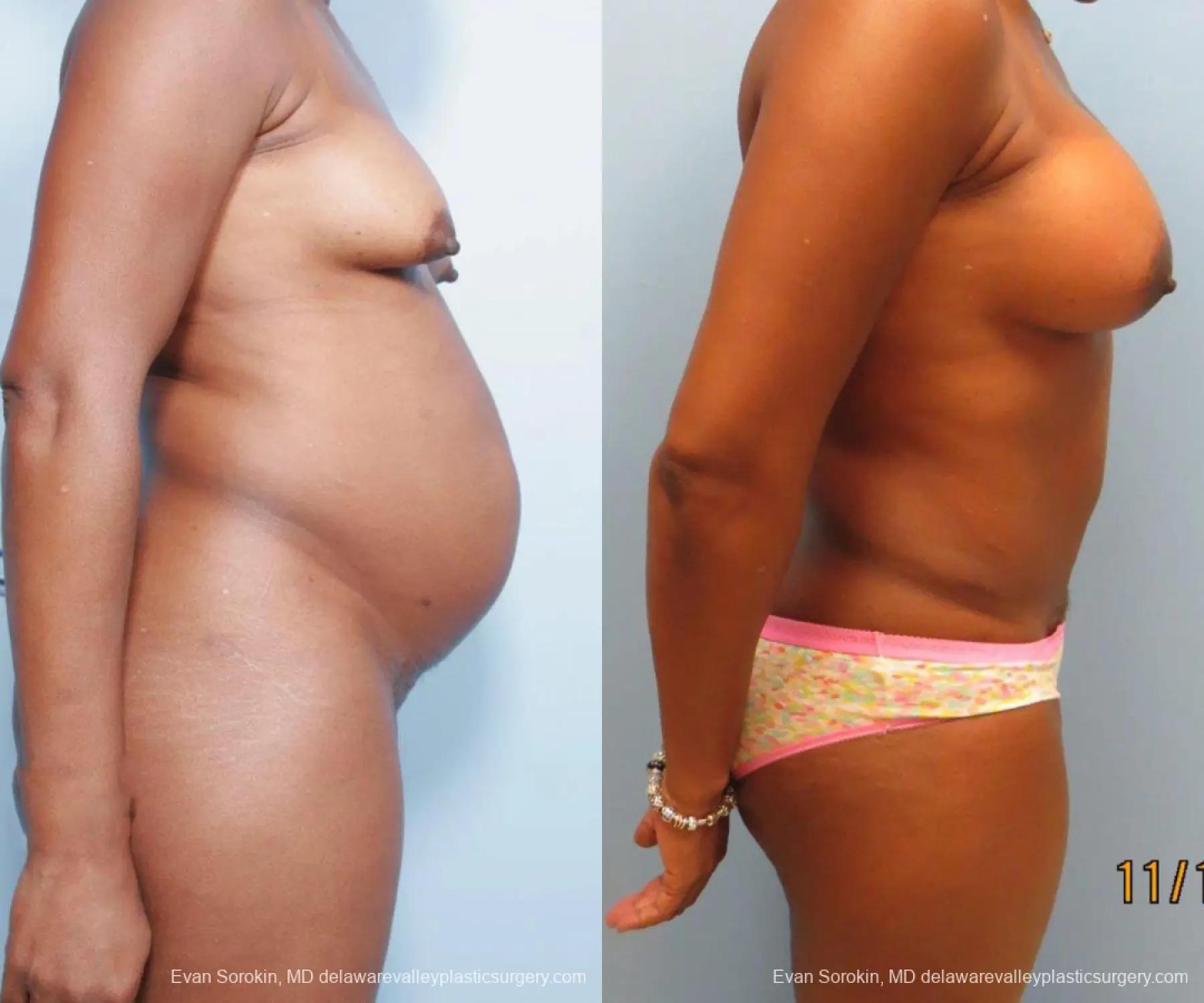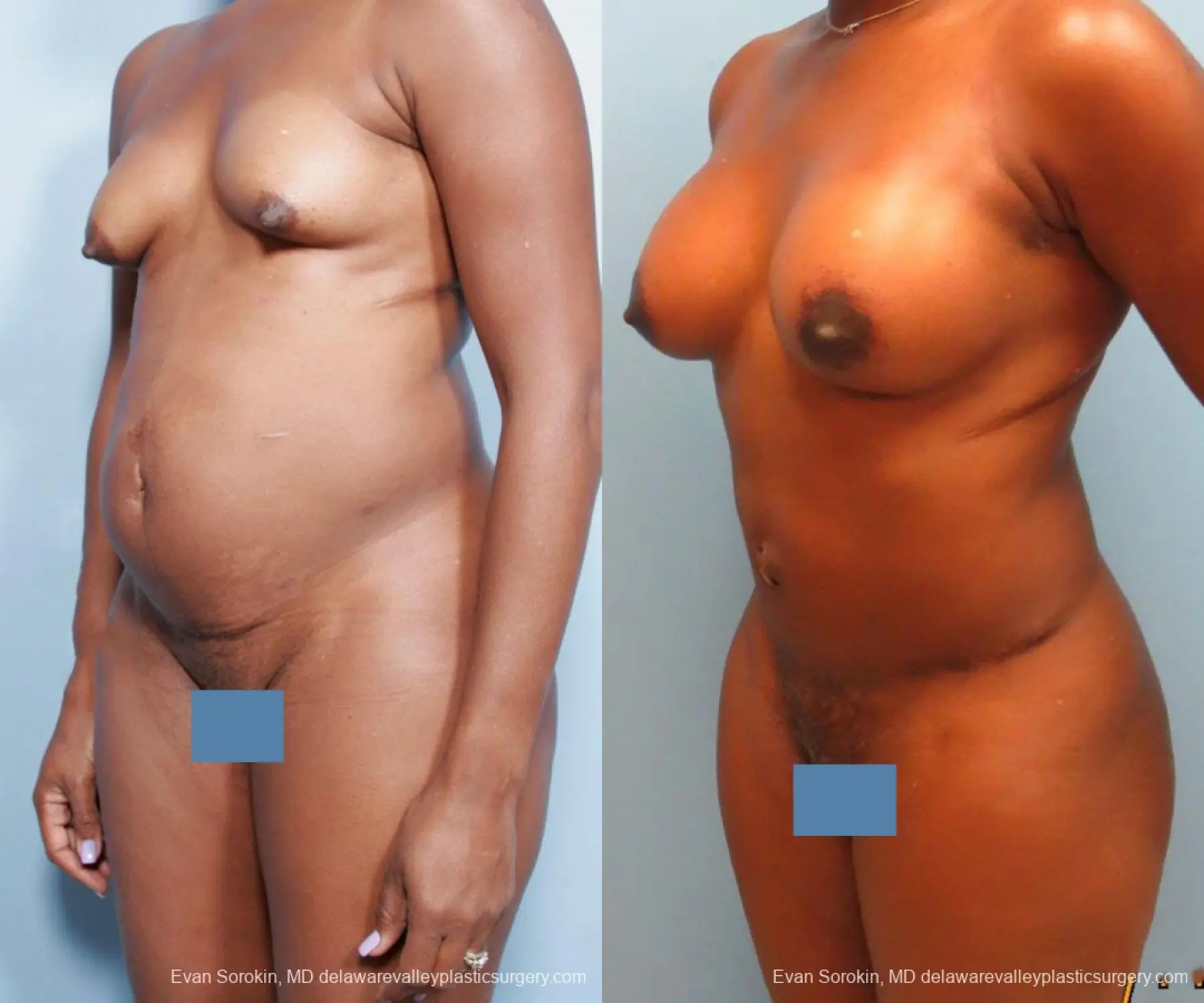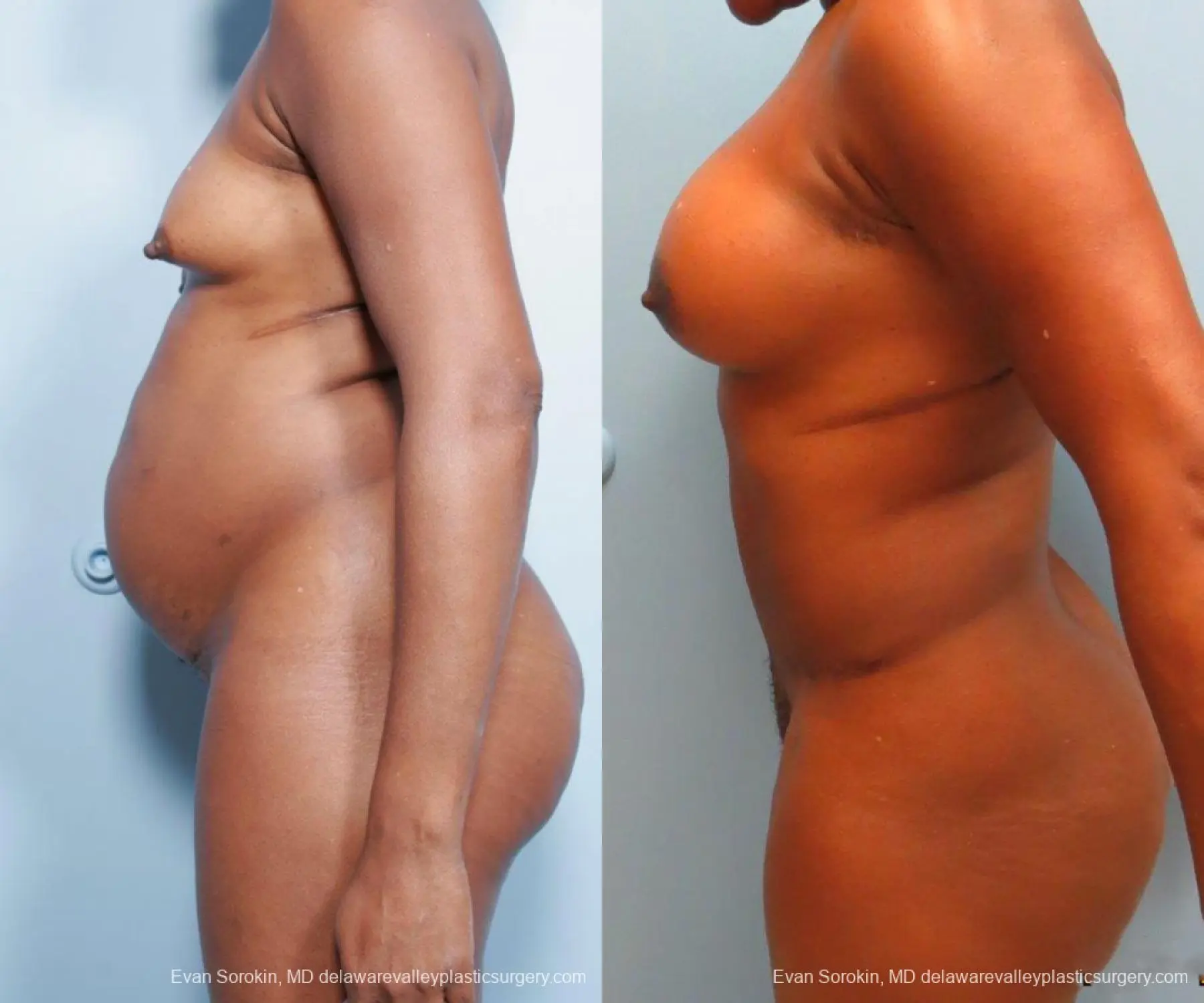 This patient came to see me looking to rejuvenate her abdomen and breasts. After pregnancies and weight loss she was left with breast deflation and still had a pregnancy-like curvature to her belly no matter how much exercise she tried. A diastasis recti is a separation of abdominal muscles. When this occurs the belly has the barrel shaped appearance of pregnancy. An abdominoplasty is a surgical procedure that removes fat and skin but also allows repair of the muscles by literally stitching them back together in the midline. As in the photographs shown, the result can be dramatic.
This patient also had a slight breast asymmetry and two different sized silicone gel implants (350cc on the right and 375cc on the left) were placed to address this asymmetry. Along with a small breast lift via incisions around the areola, she is shown with a dramatic improvement in body contour 4 months after surgery.
Age: Over 45 years old
Weight: Between 125 and 135 pounds
Height: 5'0" to 5'3"
Gender: Female