Create a MyFavorites account and save any before and afters you think you might like to use as examples to show us.
Mommy Makeover: Patient 4
Before

Mommy Makeover: Patient 4
After

Mommy Makeover: Patient 4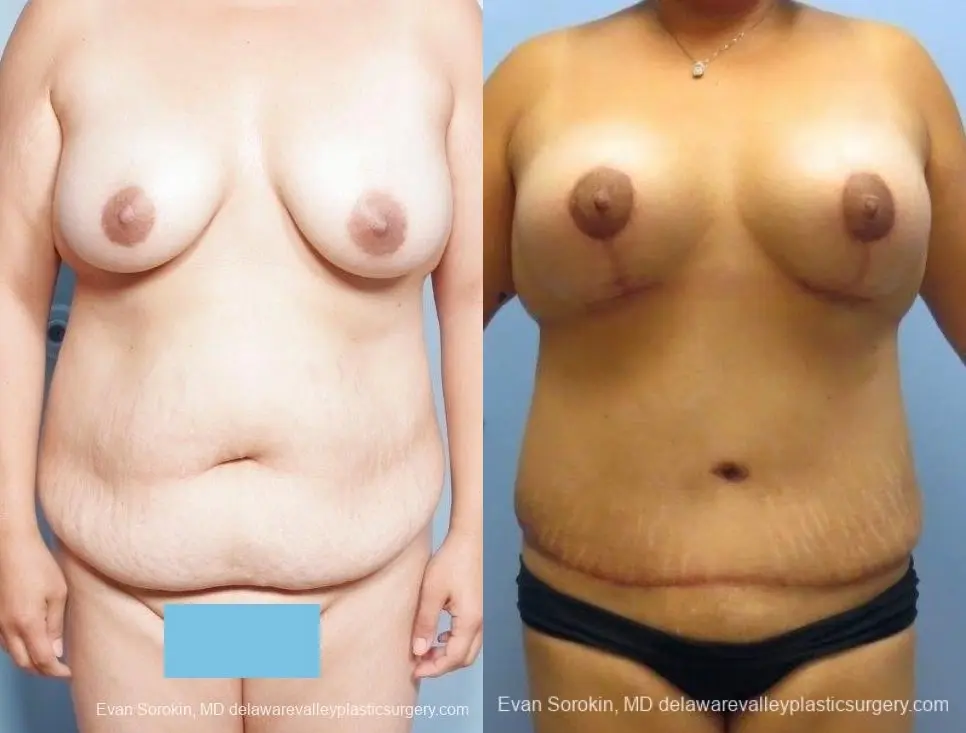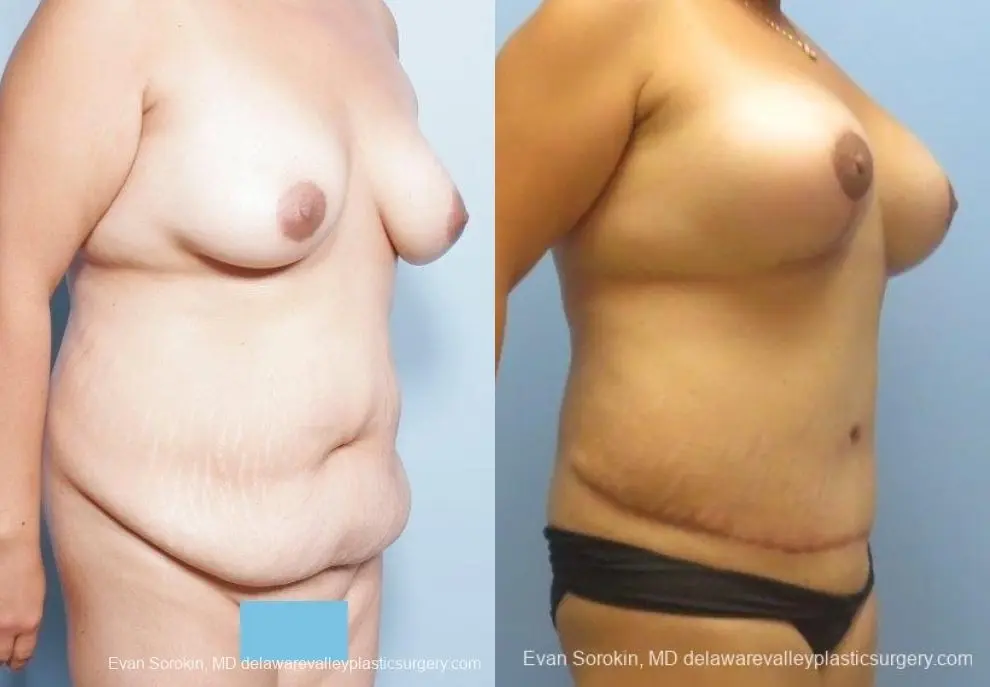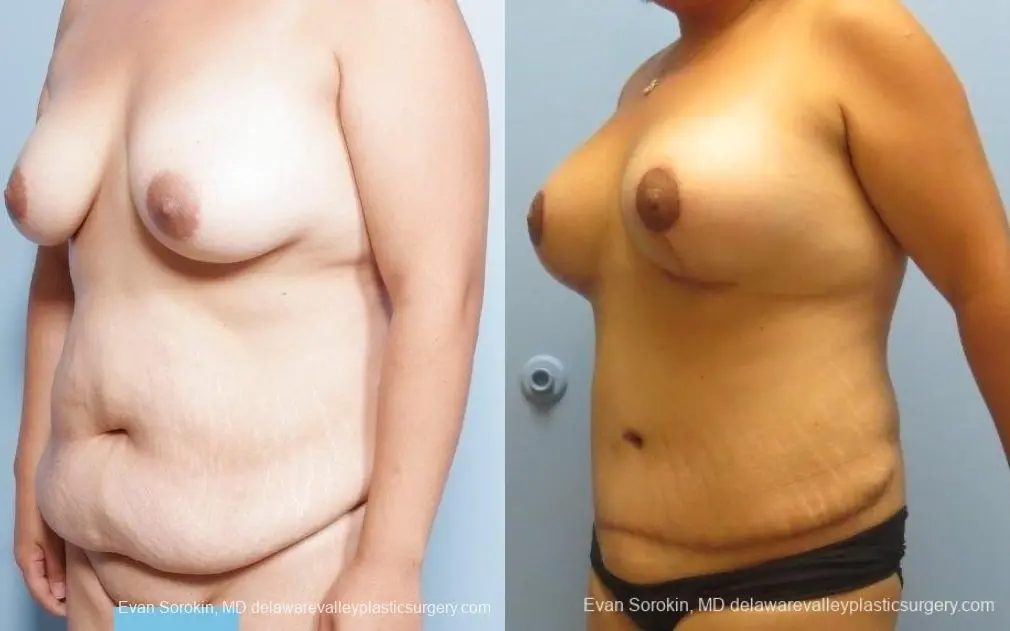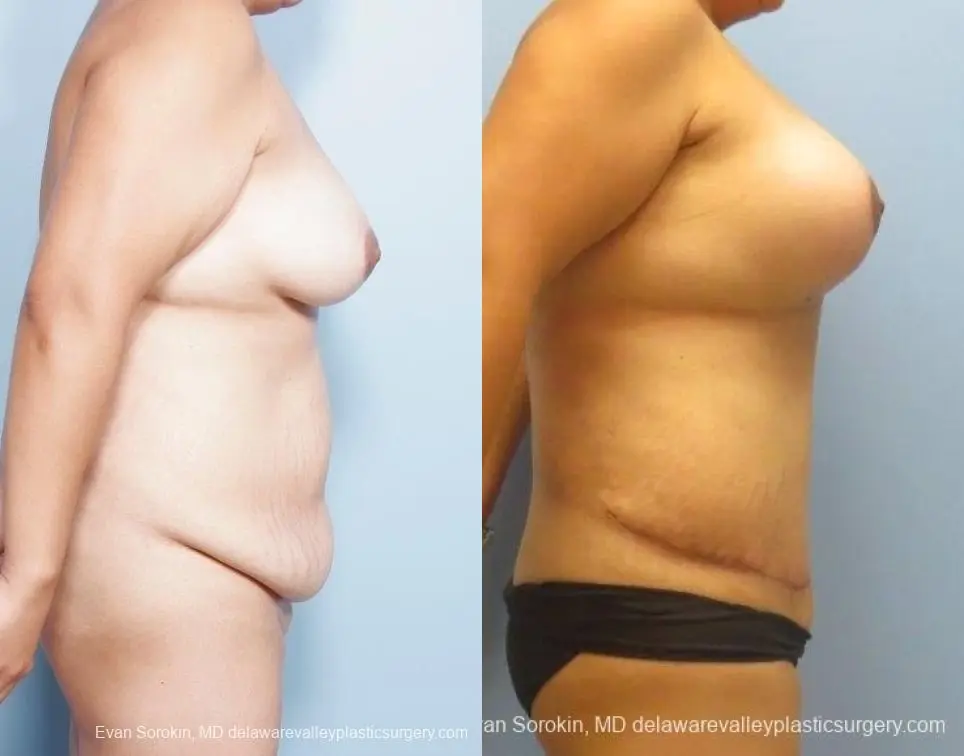 This 35 year old came to see me after a twin pregnancy left her with loose skin and droopiness to her breasts. She dieted for a few years as she saw me several times in consultation until ultimately she got as close to her weight goal as she could achieve and yet still had a large amount of skin excess on her abdomen that simply would not go away.
She decided to proceed with abdominoplasty with muscle repair as well as breast augmentation with a silicone implant in conjunction with a breast lift. She did very well postoperatively and is shown here just under 3 months out from her surgery. Incisions will likely take around a year until they fade. She has already been on vacation since the surgery and felt much happier in bathing suits!
Age: Between 36 and 45 years old
Weight: Between 165 and 175 pounds
Height: 5'0" to 5'3"
Gender: Female
Post-op Timeline: 2 months
Implant Type: Silicone Gel
Implant Shape: Round
Volume: Between 300cc and 350cc
Implant Profile: Moderate
Implant Placement: Submuscular
Pre-Surgery Bra Size: B
Post-Surgery Bra Size: D
Technique: Mommy Makeover - Tummy Tuck and Breast Lift