Create a MyFavorites account and save any before and afters you think you might like to use as examples to show us.
Tattoo Removal: Patient 7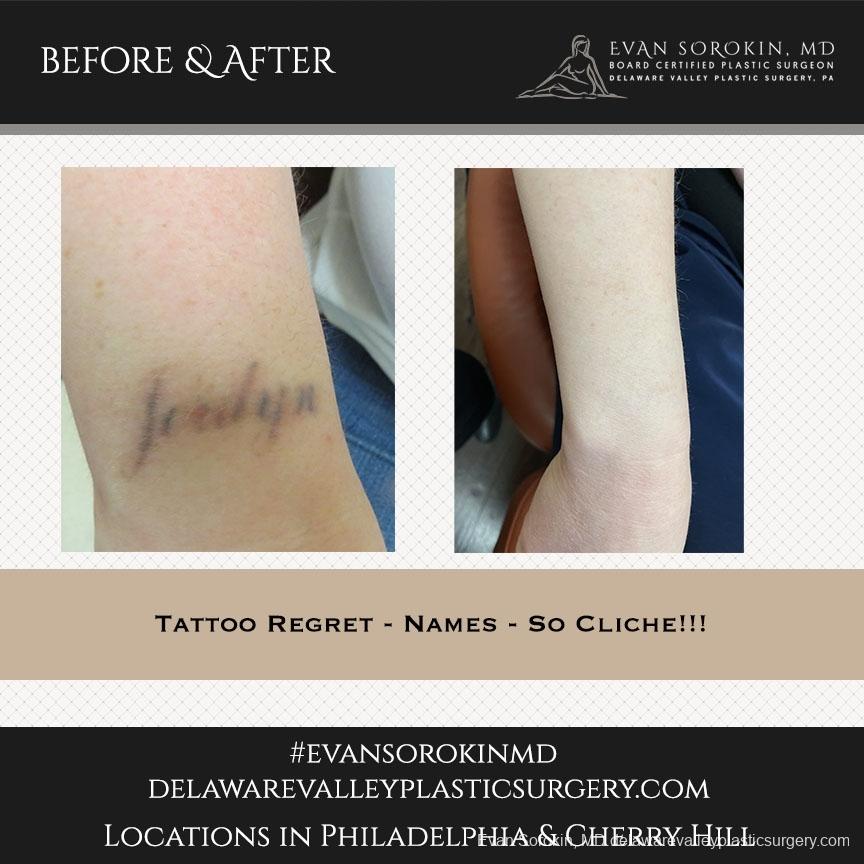 Tattoo removal from the forearm of a name. Name Regret. Boyfriends. Wives. Husbands. So many reasons not to do this! Luckily we can remove the tattoo regret!