Create a MyFavorites account and save any before and afters you think you might like to use as examples to show us.
Tattoo Removal: Patient 4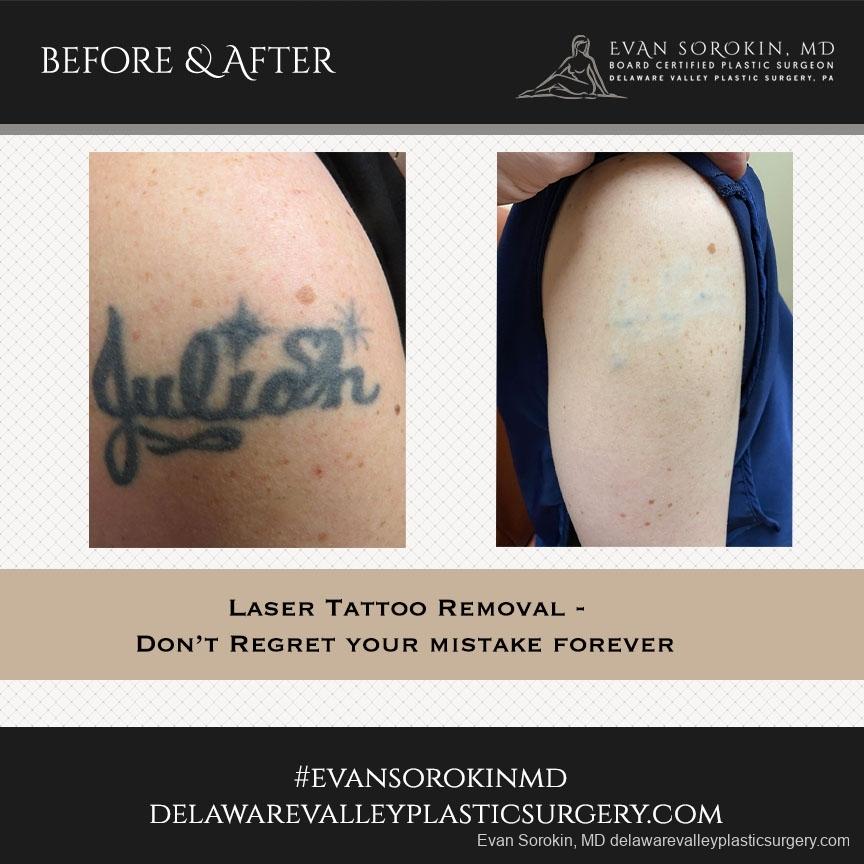 This tattoo is almost removed and does show some signs of a ghost appearance of the tattoo in some areas where ink was removed. Sometimes this type of pigment loss in the natural skin color will go back to normal, and sometimes it is permanent. I discuss this possibility with patients as it does happen, but is very often prefered to having an ugly tattoo.