Create a MyFavorites account and save any before and afters you think you might like to use as examples to show us.
Breast Augmentation: Patient 27
Before

Breast Augmentation: Patient 27
After

Breast Augmentation: Patient 27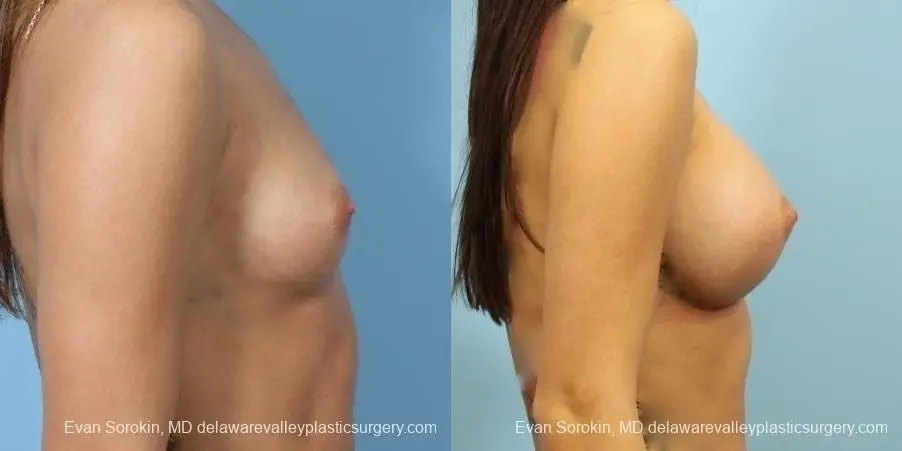 Some ladies come in simply asking for more volume than they were born with. They watch other ladies develop during high school and simply never develop any significant volume. In this case this patient came asking to be proportionate to her body, starting with an A cup looking for a proportional C. She is shown before and after placement of 350cc high profile saline implants. She was 21 years old at the time of implant placement and FDA guidelines say that silicone implants are available for patients 22 years old and over. Thus she chose saline. She is very happy with her result!
Technique: Rapid Recovery Saline Breast Augmentation
Age: Between 25 and 35 years old
Weight: Between 100 and 115 pounds
Height: 5'0" to 5'3"
Gender: Female
Implant Type: Saline
Implant Shape: Round
Implant Incision: Inframammary
Volume: Between 300cc and 350cc
Implant Profile: High
Implant Placement: Submuscular
Pre-Surgery Bra Size: A
Post-Surgery Bra Size: C