Create a MyFavorites account and save any before and afters you think you might like to use as examples to show us.
Breast Augmentation: Patient 21
Before

Breast Augmentation: Patient 21
After

Breast Augmentation: Patient 21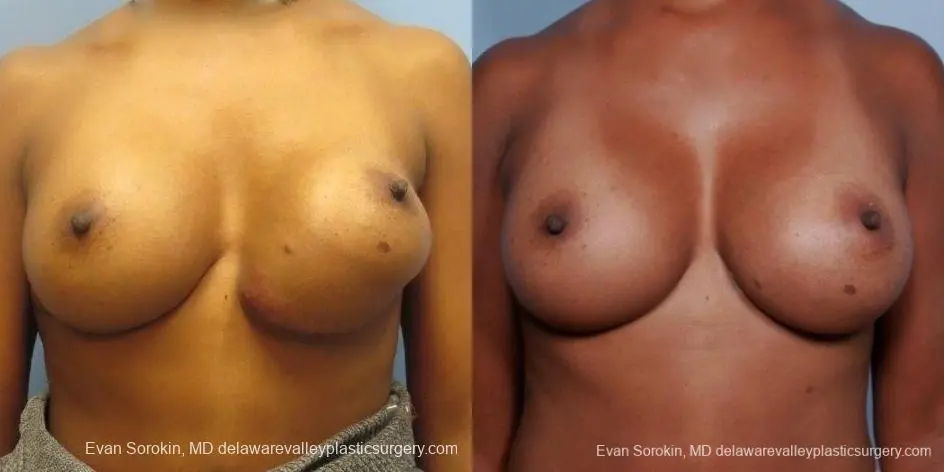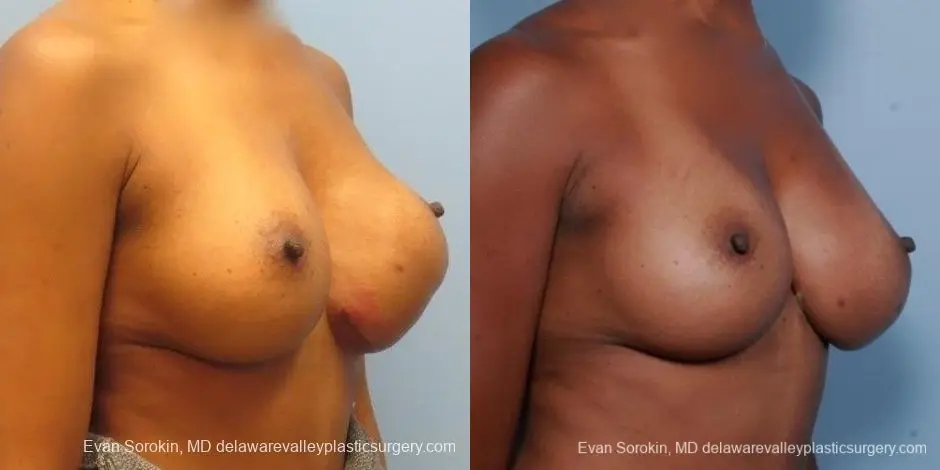 This patient came to me after several surgeries on her left breast still with significant asymmetry. Her original surgeon had revised her breast several times and she was understandably frustrated. Given her lack of good tissue support I suggested a revision of her implant pocket not only using her natural tissues but with a skin substitute mesh support as an extra layer of support. While these products are expensive sometimes they are needed to provide additional strength to a repair. She is shown here before and after her breast implant revision.
Technique: Breast Implant Revision with Strattice
Age: Between 25 and 35 years old
Weight: Between 125 and 135 pounds
Height: 5'4" to 5'7"
Gender: Female